Hello! I'm still here for you!
Yoga classes streamed to your home, come and join me on Zoom
Please join our Facebook Group
Please join our Facebok group
A welcoming environment, to give you information to inspire & spread the love of Yoga & Meditation.
Be Kind, Show Compassion, Be Nice.
Send cards direct to your friends and family
While times are tough and it's not easy to get to stamps or head to your local post office, Wearing nothing but a pretty skirt is offering to personalise your cards with a handwritten message to the inside of your card and post direct to your family or friends.
Simply send me an email of their name, address and your message to my email and I will post direct to them in an envelope without any receipts or advertising so it looks like it's come straight from you!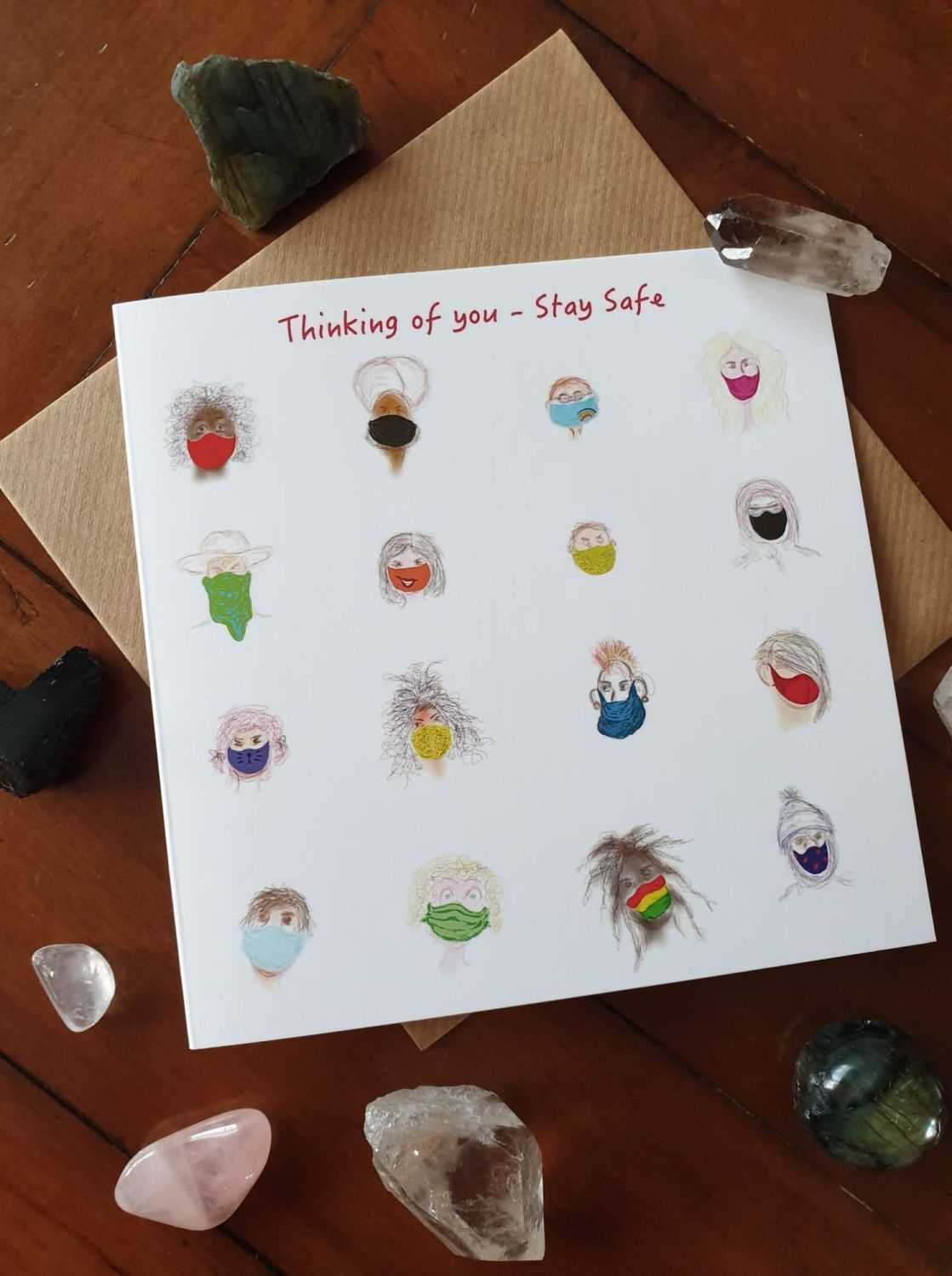 "Seriously the best Yoga teacher. 100% inclusive, conscientious, honest and encourages you to test yourself and grow with confidence at every class I go to..! I always came away learning more and couldn't wait until next week for more wisdom, Thank you so much!"
"Louise is instinctively intuitive, her wisdom and knowledge unrivalled in my opinion. She has the natural ability to unravel the body, mind and spirit. She is exceptionally gifted and I would unequivocally put my trust in Louise in all that she practices."
"I'd immediately been drawn to her warmth and intutive teaching style. Her unassuming, gentle and funny personality coupled with her immense depth of Yoga knowledge and her ability to hold court in the most humble yet firm manner led to one of the most memorable week's holiday retreats, i've ever experienced. Confidence and mojo well and truly reaffirmed"
"The best yoga ever! With regular classes I always see a definite change in my body. Someone once told me that Louise is a ray of sunshine... ..and she really is!"